Thursday, January 20, 2005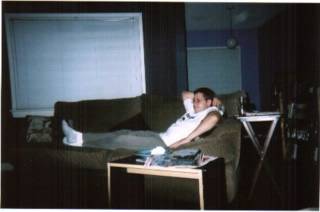 This is Mark. He's my friend, not yours. Don't try to steal him, you can't have him.

posted by LoRi~fLoWer
Permalink


Lori~Flower
Home: Eastern PA, United States



"Sometimes the hardest thing and the right thing are the same" --The Fray




My Ecosystem Details
Blogs in my Cycle of Song
Archives
Feeding my Gossip Addiction
Stuff You'll Never Look At
My blog is best viewed with Firefox. It's better and it's FREE!



This work is licensed under a Creative Commons Attribution-NonCommercial-NoDerivs 2.5 License.